Hello there! It's been a while since the last update, but I'm excited to announce the long-awaited release of the new version of Otto. Firstly, I want to express my gratitude for your continued support as an Otto user. I truly appreciate your patience during this update process, which has taken longer than anticipated due to various reasons, including changes in the manifest v3 API and personal commitments. Allow me to delve into the details of this significant update.
Manifest v3 API Porting: To ensure seamless functionality and compatibility with future Chrome versions, Otto has undergone a complete rewrite to align with Chrome's new V3 API. This transition presented challenges and uncertainties, resulting in a prolonged development period. However, I'm thrilled to inform you that the key issues with the manifest v3 API have been resolved by the Chrome team, allowing me to revisit Otto with renewed hope.
Under-the-Hood Improvements:
While the changes may not be immediately noticeable, the entire codebase of Otto has been revamped, ensuring a more efficient and robust performance. Additionally, the user interface has received a refreshing update to enhance your overall experience.
Now, let's explore the exciting new features included in this update:
New Game Mechanic - Maple Leaves: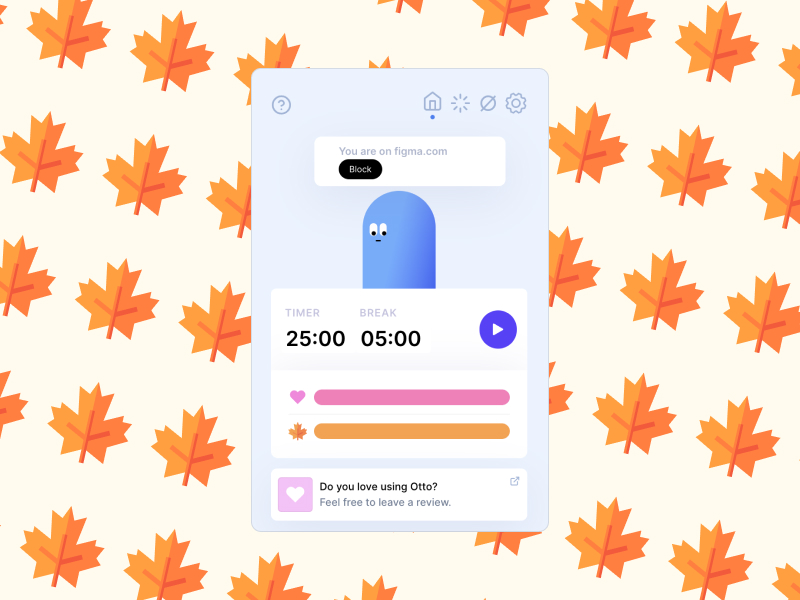 Introducing an engaging new game mechanic in Otto: Maple Leaves! Maple Leaves serve as collectibles and a form of currency within the app. Use them to revive Otto when it "dies" during a session. Previously, Otto would automatically regenerate health, but now, when Otto "dies," it transforms into a ghost, and you can revive it by spending Maple Leaves. Earn Maple Leaves by completing work sessions of 10 minutes or more. Additionally, when Otto is in ghost form, you will earn 1 Maple Leaf for sessions lasting 15 minutes or more. Please note that you can hold a maximum of 15 Maple Leaves, except when installing a fresh version of Otto, which grants you 20 Maple Leaves from the start.
Activity Tab: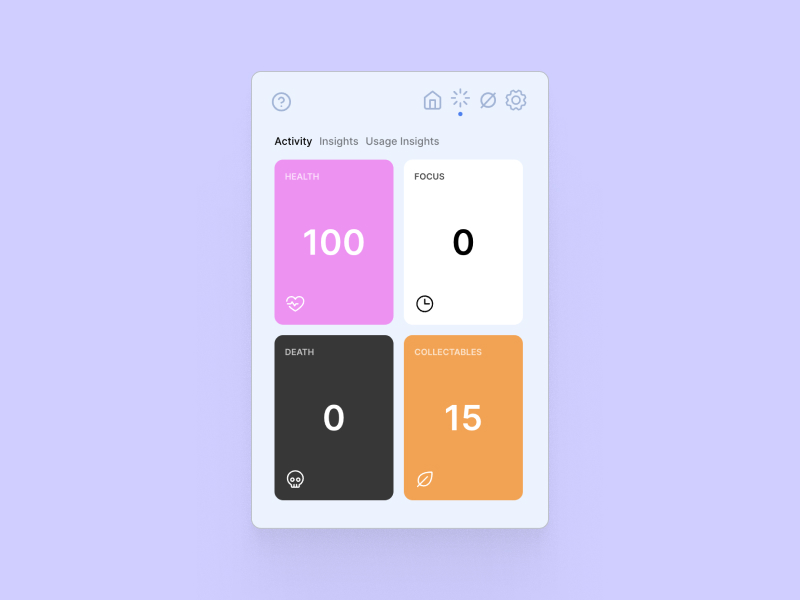 Stay informed and track your progress with the new Activity Tab in Otto. This tab provides essential insights into your work habits, allowing you to monitor your productivity effectively.
Adjust Volume and Sound Types: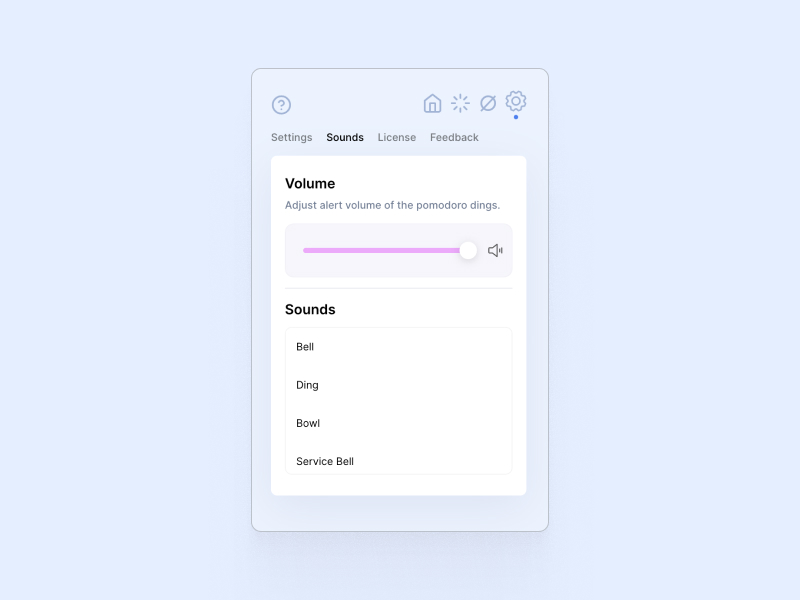 Responding to popular demand, Otto now offers the ability to adjust the volume of the ding sounds. Customize your audio experience to suit your preferences and choose from a selection of multiple sound types to accompany your Pomodoro sessions.
One-Time Timer: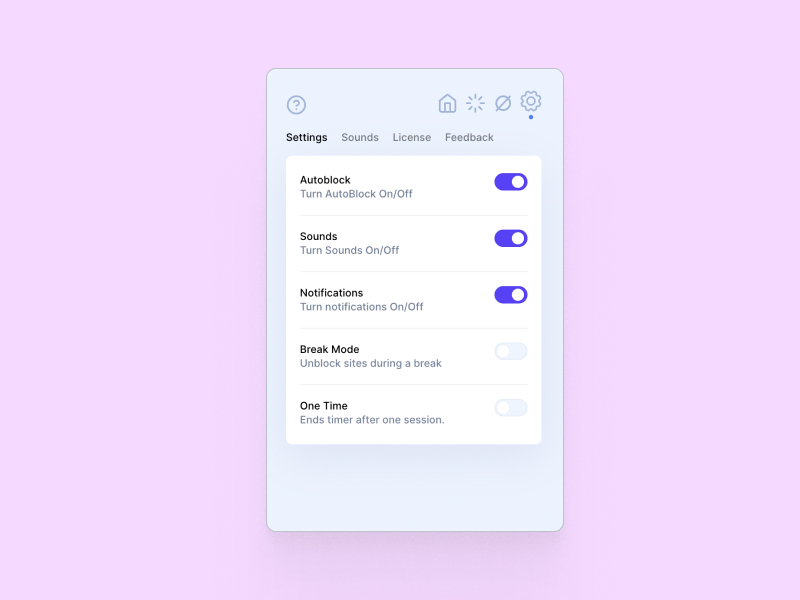 For those times when you need a quick, single session, Otto introduces the One-Time Timer feature. Easily configure Otto to end the timer automatically after one session, perfect for shorter tasks or when a burst of focused work is required.
With this latest update, Otto is equipped with new features designed to enhance your productivity journey. The Maple Leaves game mechanic adds an element of engagement and progression, while the Activity Tab provides valuable insights into your work patterns. Adjusting volume and choosing from various sound types ensure a personalized experience, and the One-Time Timer feature brings flexibility to your Pomodoro sessions.
As a token of appreciation for your support, Otto is offering free access to all features, including the previously paid ones, for all users until August 15, 2023.